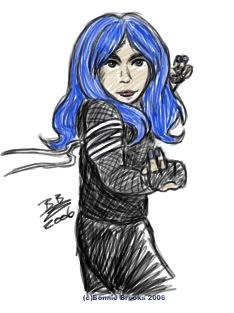 Good Afternoon, Morning, or night depending on when you read this.
I'm Bonnie, otherwise known as Spin! I'm ready any requests you may
have for me! I enjoy drawing funny random cartoons, drawings from
photos, and much more! I'll give anything a try at least once.
I look forward to fufilling your requests.
If you would like to see more of my work, please check out my deviantart account:
Just click here!
You can check out my
SketchBlog
Here.
-Spin